Touted by reviewers as possibly "the best singer/songwriter since Bob Dylan," Eliot Bronson has garnered critically acclaimed in the US and abroad. His self-titled album, Eliot Bronson, was produced in analog warmth by Dave Cobb (Jason Isbell, Chris Stapleton, Sturgill Simpson). A refined and reflective album, in the mold of Bob Dylan's Nashville Skyline and Simon and Garfunkel's Bridge Over Troubled Water, the album quickly gained critical acclaim.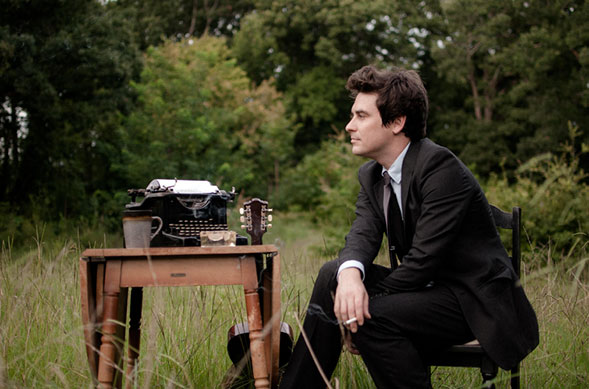 The ten-song Eliot Bronson is an artistic statement of emotion and experience. Each song features instrumentation that enhances the raw genius of Bronson's compositions and sympathetically accompanies his achingly beautiful vocals.
Dave Cobb, producer of the album, has a recording geek's knowledge of old-school rock and country recording techniques more commonly employed by the Beatles, Rolling Stones, or even George Jones, and he brings that know-how with 21st Century knowledge of modern approaches. Going for feel and vibe over modern perfection, he used a rare Helios mixing console and a tape machine on loan from the Norman Petty Estate (which used to record Buddy Holly in the 1950s).
Eliot Bronson was recorded in one week mostly at Cobb's home studio and mixed the following week. In keeping with the spirit of the album, Saturn 5 Records released it on vinyl as well as CD.
The whole project, produced by Americana superstar recordist Dave Cobb, is wonderful.
Bronson knows how to deliver some fantastically fun music with solid arrangements and clever lyrics. But he can also produce that magic that pulls all of these elements into a brilliant barn burner of a track.
The organic, all-analog recording process that brought Bronson's record to life is immediately evident from its first notes, and permeates each track of Eliot Bronson. His honeyed weary voice, sharp songcraft, and effortless musicianship makes Eliot Bronson a genuine artist to watch.