Like a sip of good bourbon that burns a bit, Mike Killeen's understated vocals allow his emotional and expressive lyrics to subtly bite the listener's heart and mind.
Originally from Athens, Georgia and now living in Decatur, Mike counts Bob Dylan, Vic Chesnutt, Nirvana, and Uncle Tupelo among his formative influences. He has shared the stage with southern rock legends, The Marshall Tucker Band, and Grammy Award winners, The Blind Boys of Alabama. He is a favorite at the Amplify Decatur concert series, and recently opened for Jay Farrar to a sold-out room at the world famous Eddie's Attic.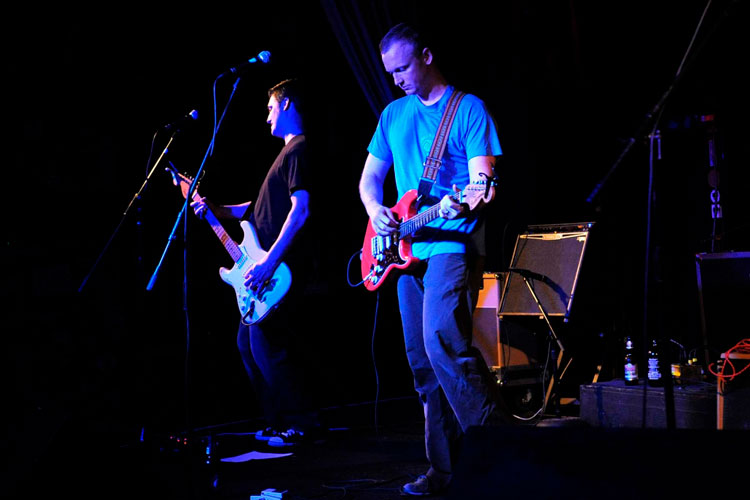 Mike Killeen released his sixth studio album, Ghost in May 2019. Produced in Nashville by three-time Grammy nominated drummer, Ken Coomer (Wilco/Uncle Tupelo), the album features nine original songs. The album has gotten strong reviews as "a romantic reflection on youthful freedom and idealism," "a gorgeous work," and "nine fresh, heartfelt, instantly likable songs."
Mike's third full-length album, Poverty Is Real, was called by BeAtlanta.com, "a collection of beautiful arrangements and meaningful lyrics." Film director Salvatore Alaimo featured the title track in his award-winning documentary What is Philanthropy?, which also featured songs from Patti Smith and Ziggy Marley.
Mike's first album, Guns Kill People, was produced by Mark Van Allen. The record opens with the electric guitars of Crippled Town, before settling into the pedal-steel-laden Searching for an Angel. Together, the first two tracks capture the spirited arrangements found throughout. Appearing on the album are Van Allen (Indigo Girls) on pedal steel, Mike Steel (Randall Bramlett band) on bass, and Claire Campbell (Hope For Agoldensummer) on backing vocals.
The following year, Mike released Demos, Outtakes, Live, and Whatnot Volume I: 2002-2006, a collection of songs recorded before the Guns Kill People album. The compilation includes Verb in E, which appeared on Vol. 2, No. 1 of Verb, an award-winning audio quarterly that features original fiction, poetry, and music.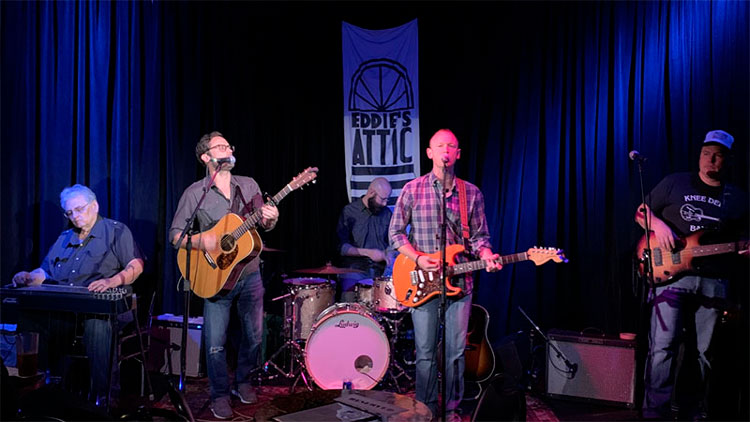 Mike reconnected with Mark Van Allen to record and release Little. And Low., an EP featuring five of Mike's more melancholy songs. Baby Be True was recorded live at Full Moon Studios in Watkinsville, Georgia. Produced by Jay Rodgers, the album captures Mike's songs in their rawest forms, supported only by acoustic guitar and harmonica.
Poverty is Real is available on Saturn 5 Records as physical copies, and for download on Amazon and iTunes, with streaming on Spotify. The new album was released May 10, 2019.
See what's new with Mike Killeen at MikeKilleen.com
For bookings or press, contact Mike Killeen directly at [email protected].
A luminescent record from the Athens, Georgia native.
Killeen wraps the bulk of the songs in varying degrees of rootsy rock…(creating) a romantic reflection on youthful freedom and idealism.
Most songwriters and performers would be happy to have one song of the caliber of these nine.