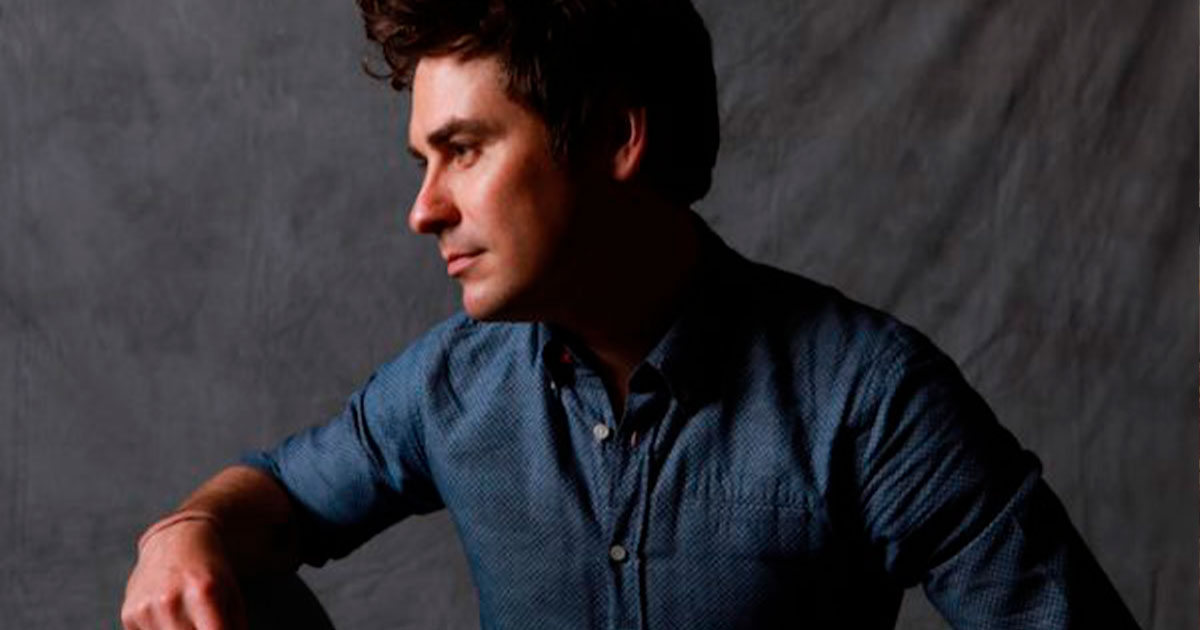 When Eliot Bronson Takes the Stage
When Eliot Bronson takes the stage, you can't take your eyes off of him. He has unmistakable presence. And after he starts to sing, you won't forget his timeless voice, filled with emotion and artistry — or his songs, which mesmerize and move you.
His subtle yet powerful melodies penetrate your subconscious, and the words turn over and over in your mind, where you discover layers of meaning and complexity.
There's a reason Eliot Bronson has won so many songwriting awards. As Dave Cobb, the producer of his new album, declared: "For me, the acts I love have to have it all. They need to be able to write, play, sing, and perform."
With his latest, self-titled album, Eliot Bronson, he has created something definitive, essential, and significant: a refined and reflective album, in the mold of Bob Dylan's Nashville Skyline and Simon and Garfunkel's Bridge Over Troubled Water, produced with analog warmth by acclaimed producer Dave Cobb (Rival Sons, Jason Isbell, Sturgill Simpson, Shooter Jennings, Jamey Johnson).
The album released on October 21 on Saturn 5 Records. CD and vinyl albums are available here with digital release through iTunes.
It is not an accident that Bronson has devoted his life to music. The grandson of two Pentecostal ministers, the Baltimore native grew up in a working-class home, where music was an important expression of the divine and as natural as breathing. In his early years, Bronson also discovered his parents' folk record collection of 1960s artists. These two became formative musical influences shaping Bronson's penchant for purposeful, pensive, and poetic songwriting.
The ten-song Eliot Bronson is exquisitely concise, and each composition and performance stands on its own, a rare quality in this day of the digital single. The album is an intact artistic statement of emotion and experience. Each song features instrumentation that subtly enhances the raw genius of his compositions and sympathetically accompanies Bronson's achingly beautiful vocals.
Some might label the album as Americana, or Alt-Country; or in the world of radio, Adult Album Alternative, where the art form of the album rules. The album feels hauntingly authentic, has a dream-like, soulful quality, and brings to mind the classic records from the golden age of music.
"This record is me," Bronson says, conclusively. "It is everything I done so far has been leading to. It's the record I've been working on my whole life."
The opening track, "River Runs Dry" establishes the tone of the album, with a determined statement of purpose: "I don't give up. I've never known why. I'll be sailing down the river until the river runs dry." Featuring his high-lonesome vocal harmonies, and tenderly mournful lap steel by Bret Hartley, it evokes a cathartic sadness of the underdog who knows the odds but will keep getting up despite how many times he's been knocked down.
The rollicking "Comin' For Ya North Georgia Blues" combines almost William Boroughs-esque cutup images with unbridled and euphoric shit-kicking musicality. Is he telling us a literal cop-chase story? Or is the song about something else?
"New Pain" is another standout, where the singer is experiencing profound and mysterious regret at losing something that he knows wasn't good for him, but he longs for it anyway.
The self-knowing and moving ballad "You Wouldn't Want Me If You Had Me" has the Atlanta, Georgia-based artist showcasing his honeyed voice and powerful genre blend of folk, country, and early rock 'n' roll. Says Bronson, "My friend joked that the title is the 'dating musician's credo, but I was being truthful."
Ambivalence is defined as "the state of having mixed feelings or contradictory ideas about something or someone," and at the core of some of his songs, Bronson is caught wrestling with very strong contradictory feelings, like on the rocker, "I Just Came Back to Tell You I'm Leaving." We wonder: does he really want to leave? Or not be left? And we relate.
The final cut, "Baltimore," is the perfect autobiographical end to the album, a rougher, wistful look back at growing in a difficult circumstances and his sincere search for identity and validation.
Eliot Bronson was recorded totally analog in Nashville with acclaimed producer Dave Cobb, supported by brilliant work by drummer Chris Powell and bassist Adam Gardner, and Atlanta guitarist Bret Hartley.
Bronson admired the way Cobb mic-ed vocals and allowed them space to breathe and have character on his other productions. He had no grand plan for the album, so when Cobb responded to an out-of-the-blue email he sent, he was stunned. The two had a deep artistic connection and began making plans to record the definitive Eliot Bronson album.
Cobb has a recording geek's knowledge of old-school rock and country recording techniques more commonly employed by the Beatles, Rolling Stones, or even George Jones, and he brings that know-how with 21st Century knowledge of modern approaches. Going for feel and vibe over modern perfection, he used a rare Helios mixing console and a tape machine on loan from the Norman Petty Estate (which used to record Buddy Holly in the 1950s).
Eliot Bronson was recorded in one week mostly at Cobb's home studio, and mixed the following week. In keeping with the spirit of the album, Saturn 5 Records is releasing it on vinyl as well as CD.
Previously, Eliot Bronson issued two critically acclaimed solo albums and previously was a member of folk favorites, The Brilliant Inventions.
Says Guitar World: "Bronson knows how to deliver some fantastically fun music with solid arrangements and clever lyrics. But he can also produce that magic that pulls all of these elements into a brilliant barn burner of a track."
Says Music News Nashville: "The organic, all-analog recording process that brought Bronson's record to life is immediately evident from its first notes, and permeates each track of Eliot Bronson. His honeyed weary voice, sharp songcraft, and effortless musicianship makes Eliot Bronson a genuine artist to watch."
The Atlanta Music Guide says: "Eliot Bronson is the type of songwriter who could squeeze out something meaningful about taking out the trash. He writes heartfelt songs with dark humor and backs them with his resonant voice and swampy instruments."
Georgia Music Magazine notes: "He can pull at your heartstrings like nobody's business." The Baltimore Sun called him a "a folk singing wunderkind." He has won such esteemed songwriting awards as first place at Chris Austin Songwriting Contest at MerleFest, the Eddie Owen Presents "Songwriter Shootout," and has been a finalist at Kerrville Folk Festival, Rocky Mountain Folks Fest Songwriting Contest, and New Song Contest at Lincoln Center in New York City.
https://saturn5records.com/wp-content/uploads/2016/06/eliot-bronson-profile-1.jpg
630
1200
Saturn 5 Records
https://saturn5records.com/wp-content/uploads/2019/04/saturn-five-records.png
Saturn 5 Records
2014-10-23 13:30:29
2019-05-03 20:42:53
When Eliot Bronson Takes the Stage