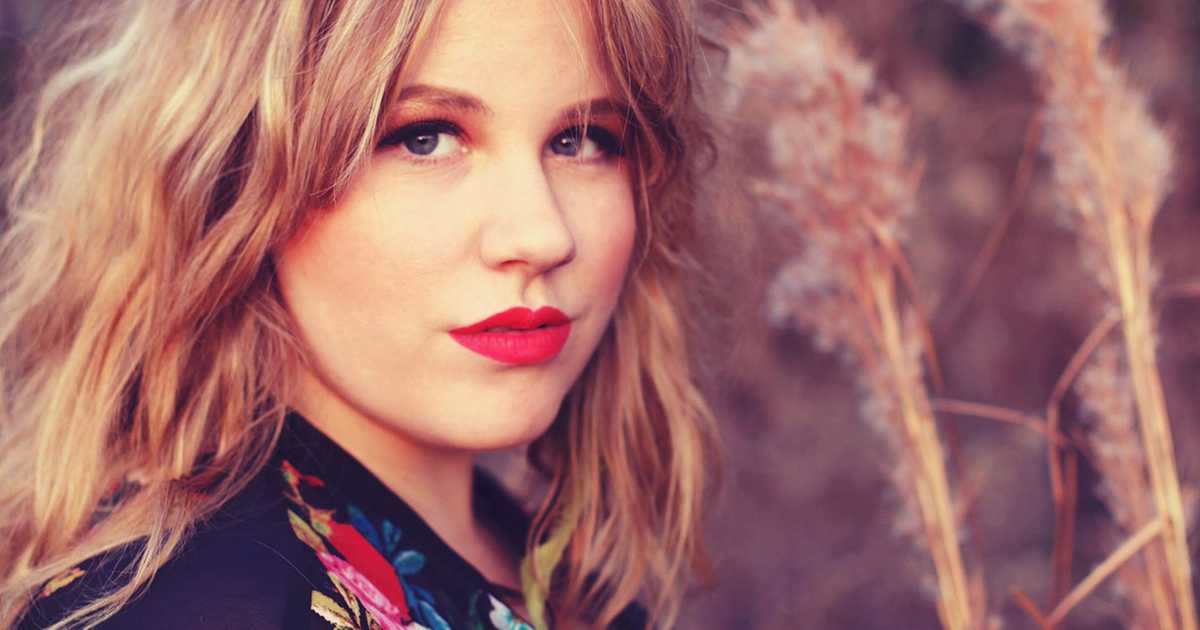 Saturn 5 Records Signs Singer-Songwriter Kristen Englenz
Saturn 5 Records, an indie record label located in Atlanta, Georgia announced that it has reached an agreement with emerging singer-songwriter, Kristen Englenz. The agreement assists the artist in production, distribution, and promotion of her soon-to-be released, full-length album, ingénue.
In making the announcement, label president Richard J. Lenz said, "Saturn 5 Records' mission has been to identify rising artists and help promote their songs and their stories. We are very pleased that Kristen has joined our roster. We have enjoyed watching her develop as a songwriter and performing artist. It is very rewarding to be part of her team."
Roots music journal No Depression called Englenz's music "stream of consciousness Beat poetry imbued with good-down-home Southern sensibility." And Stomp and Stammer said, "There is a stirring intimacy to these performances that holds you in their grasp."
The company has worked with producers such as multiple Grammy winning producer Dave Cobb (Jason Isbell, Chris Stapleton, Sturgill Simpson, The Highwomen) and Grammy nominee, drummer, and producer Ken Coomer, who has performed with Al Green, Wilco, Steve Earle, Emmylou Harris and many other artists. Artists that have appeared on the label include Eliot Bronson, Mike Killeen and Nathan Beaver.
Five-time Grammy winning gospel and soul legends, The Blind Boys of Alabama, appear on Englenz's debut album on the track "Pray for Rain" recorded at FAME Sudios in Muscle Shoals, Alabama. Lenz, co-executive producer on the album along with Willie "Chuck" Shivers said, "FAME Studios has produced some of the greatest American hits in recorded music history and it was thrilling to work there with the Blind Boys."
A fast-rising fixture of the East Nashville music scene, Kristen Englenz sings stories of loss and heartache with a soulful sensibility both intimately aching and defiant with hope. A classically trained pianist and acoustic guitarist, Englenz plays both, along with French horn on the album.
With a voice both virtuosic and vulnerable, her music is fragrant with Americana notes and a modern indie vibe. Englenz attributes her melodies to be partially inspired by the natural world. She shares her interest in environmental activism in her popular web series "Caterwauling with Kristen" where she mimics birdcalls and teaches about avian species.
Englenz frequently performs at multiple Nashville venues including The 5 Spot, The Basement, and The Bowery Vault as well as the famed Eddie's Attic in her hometown of Decatur, Georgia. Her songs have appeared on compilation albums for Amplify My Community.
About Saturn 5 Records
Dedicated to the production, promotion, and preservation of music that matters, Saturn 5 Records promotes and supports emerging artists who painstakingly create their music. Our artists write their songs, sing their songs, and play their instruments. Each has a uniquely moving, beautiful, and artistic creation to share through their songs, their voices, their fearlessness and truth.
https://saturn5records.com/wp-content/uploads/2019/10/kristen-englenz-saturn-5-records.jpg
630
1200
Saturn 5 Records
https://saturn5records.com/wp-content/uploads/2019/04/saturn-five-records.png
Saturn 5 Records
2019-10-03 09:00:07
2019-10-30 15:43:19
Saturn 5 Records Signs Singer-Songwriter Kristen Englenz