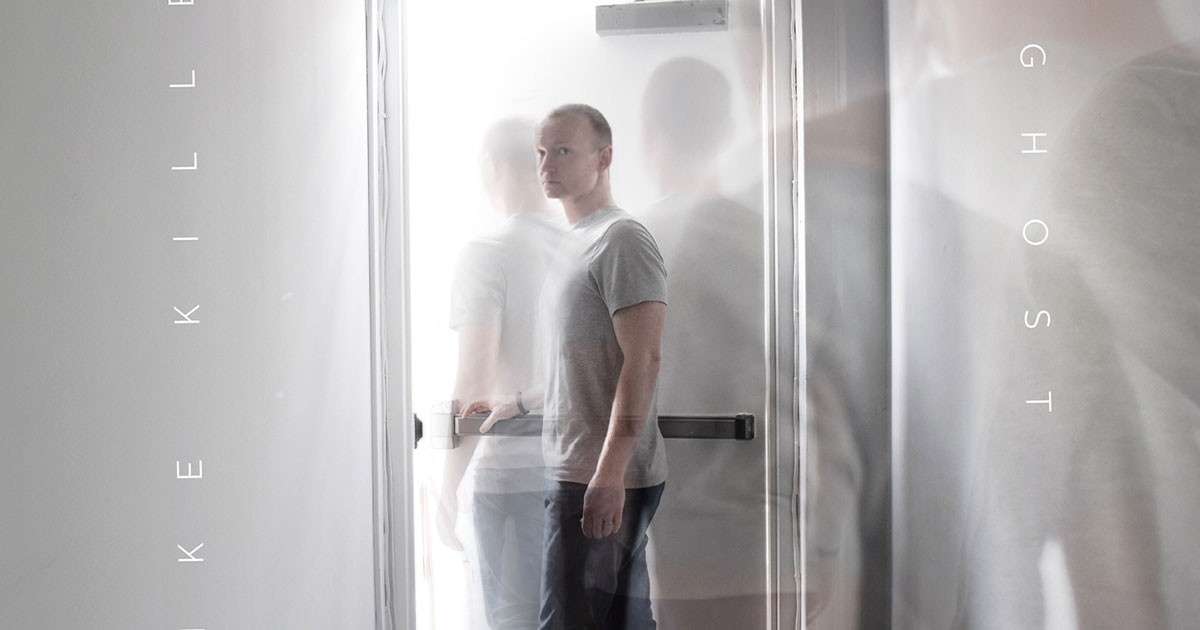 Mike Killeen Releases Inspiring, Haunting Album 'Ghost' May 17
Producer Ken Coomer (Wilco, Uncle Tupelo) Calls Disc 'a Great Surprise'
With four albums to his credit, veteran singer-songwriter Mike Killeen opts to color outside the lines with his fifth. The genre-defying "Ghost," produced by Ken Coomer (Wilco, Uncle Tupelo), will be released on Saturn 5 Records, and available on Spotify and iTunes beginning May 17.
"The idea was to not make just another singer-songwriter record," says Killeen, "but to take inspiration from the music that's shaped me and channel it into something new."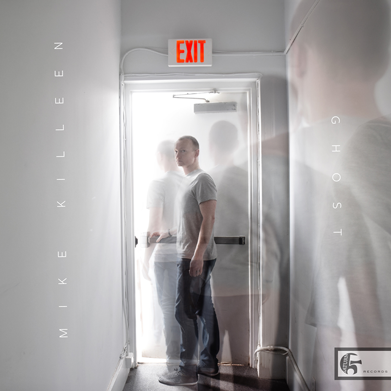 The result is "Ghost," a nine-track amalgamation of indie, alternative, Americana, and folk rock, rife with storytelling, passion, and introspection. Chockfull of diversity in songwriting, accompaniment, and production, "Ghost" proves to be Killeen's strongest set of music and lyrics to date.
Recorded at Coomer's Cartoon Moon Studios in Nashville, Tenn., the producer says it was Killeen's gift of storytelling that drew him to the project. "Mike Killeen can take you to that place, the place of a lost love, that yearning we all have for someone," says Coomer. "Or he can paint the picture of human loss, that deep line that runs between life and death."
Killeen sings lead on all nine tracks and contributes electric and acoustic guitars, harmonica, and piano. Expert accompaniment from Joe Garcia on lead guitar, Ted Pecchio on bass, and Coomer on drums — as well the textural presence of keyboards, mellotrons, mandocellos, loops, and well-placed harmonies by Kristen Englenz and Nathan Beaver — give the album its hard-to-label, but easy-to-embrace vibe.
"Listeners are in for a great surprise," Coomer says. "I didn't want to make a safe record, not with lyrics like that. So I pushed him sonically. I find things get exciting when you take away an artist's parachute and make them jump."
And jump Killeen does. From the disc's first single, the melodic, pop-infused folk of "She Called Me Last Night," to the solemn and reflective storytelling of the solo piano gem "Decatur Cemetery (Section14)," "Ghost" forgoes caution and convention, traversing musical peaks and valleys with soul and sustenance.
Killeen is also the founder of Amplify My Community, a non-profit organization that has raised and donated hundreds of thousands of dollars to community organizations offering support for the homeless and impoverished. Amplify's funds are raised through the production of music festivals and concerts — and have featured acts such as Lucinda Williams, Jeff Tweedy, Mavis Staples, The Jayhawks, and Bruce Hornsby. Killeen has donated more than 30 performances to Amplify.
When asked why he's releasing "Ghost" at this point in his career, Killeen recalls listening to one of his favorite Bob Dylan songs, "Going, Going, Gone," with the lyric: Grandma said, boy, go and follow your heart/And you'll be fine at the end of the line/All that's gold isn't meant to shine/Don't you and your one true love ever part.
"Sometimes," laughs Killeen, "you have to heed the voice of God."
Dates to remember
Available now: "She Called Me Last Night," the first single from "Ghost," now available on all major streaming sites, including Spotify, Pandora, and iTunes.
Available now: "Ghost" available for pre-order on CD and vinyl at MikeKilleen.com.
May 10: Mike Killeen "Ghost" record release show at the legendary Eddie's Attic in Decatur, Ga. http://www.ticketfly.com/event/1821654/
May 17: "Ghost" available on all major streaming sites, including Spotify, Pandora, and iTunes.
Visit MikeKilleen.com.
https://saturn5records.com/wp-content/uploads/2019/04/mike-killeen-ghost.jpg
630
1200
Saturn 5 Records
https://saturn5records.com/wp-content/uploads/2019/04/saturn-five-records.png
Saturn 5 Records
2019-04-25 18:30:44
2019-05-03 20:21:09
Mike Killeen Releases Inspiring, Haunting Album 'Ghost' May 17